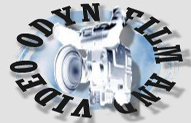 703-941-6396(ODYN)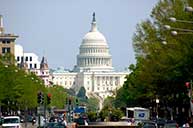 < /div>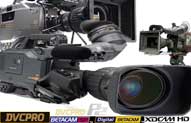 < O/div>
Rental Policies
Orders:
Confirmed bookings not canceled prior to 2:00 p.m, the day before the scheduled rental will be subject to cancellation charges
If we are holding an order for you and a conflict arises, you may be given the opportunity to confirm or cancel the order.
Please give us as much notice as you can of your potential needs.
Rates are listed as "Daily" Rate; "Weekly" and "Long" Term discounts are available. Travel time is negotiated "As-Per".
Check out/Return:
Equipment may be checked out after 3:00pm on a business day just prior to your rental date, subject to availability.
Gear must be returned by 10:30am the morning after your last day of rental or subject to charges.
Early check-out or late returns need to be cleared in advance.
Insurance:
Prior to check out, the renter must provide a certificate of insurance naming Odyn Film and Video, Inc. as the "Loss Payee" and or "Additionally Insured". The coverage must be "equal to" or "above" the replacement cost of all equipment rented by the production.
The Renter acknowledges that he has examined and tested the rented equipment and assumes full responsibility for its safekeeping, and return in the same condition.
The rented equipment is leased without warranty or guarantee of any kind for the performance or non-performance of said equipment.
If any equipment is damaged, lost, stolen, or not returned, Renter will be liable for the repair, or replacement costs. Daily rental rates will apply until the equipment is repaired, or replaced
Payment and Billing:
New clients may establish an account with Odyn Film and Video, Inc.. Established clients can receive credit where payment is due 30 days from the date of invoice. Please establish an account at least 10 working days prior to the check out. Without established credit, full payment is due at the time of check out.
Credit customers agree to pay past due invoices at an interest rate of 1.5% per month after the 30 day period, until settled.
We accept Visa/Mastercard. You may also pay by check, traveler's checks, or with cash.
All rental rates, and or sales, are subject to current Virginia sales tax, unless a valid tax-exempt certificate is provided prior to invoicing.